In the vast Star Wars universe, few characters have captured the imagination of fans quite like Starkiller. As the powerful Starkiller Sith apprentice of Darth Vader, Starkiller wielded an iconic red-bladed lightsaber that has become a fan-favourite weapon.
The popularity of this weapon has led to the creation of the Starkiller Lightsabers, expertly crafted replicas that capture the essence of the original weapon. These lightsabers have become highly sought after by Star Wars fans, collectors, and enthusiasts alike, and for good reason.
Let's take a closer look at why Starkiller Lightsabers are some of the best on the market.
Features of the Starkiller Lightsabers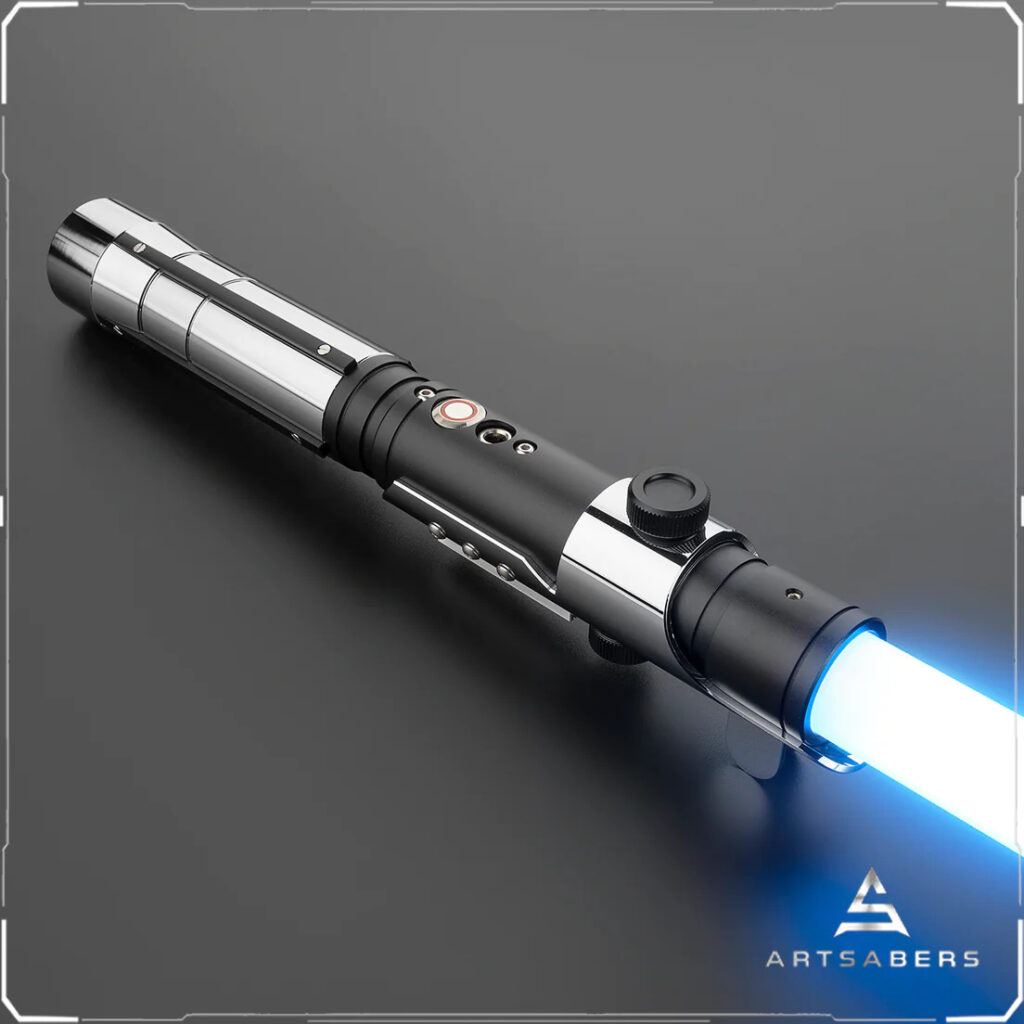 The Starkillers Lightsabers are known for their impressive design and remarkable features that cater to the needs of both beginners and collectors.
One of the unique features of these lightsabers is their Xenopixel technology that enhances their appearance and provides a more immersive experience. The 11 interchangeable colours that come with the lightsaber make it more versatile and allow users to choose the colour that best suits their style.
In addition to the colour options, the Starkiller Lightsabers also come with 20 custom sound fonts that are sure to impress any Star Wars fan. These sound fonts can be accessed through the Xenopixel soundboard, which comes with a 16GB SD card included.
The sound quality is remarkable, and the speaker is capable of delivering a 2-3 watt output with 4/8 ohm great quality.
The lightsabers also come with other exciting features, such as flash on clash, blaster deflection, and lock-up. The smooth swing technology ensures that the lightsaber's movements are smooth and accurate, providing a more realistic experience.
The hilt is made of metal, making it durable and long-lasting.
Importance of the Detachable Mid-Grade PC Neopixel Blade and the Rechargeable Battery with USB Cable.
The Starkiller Lightsabers come with a detachable mid-grade PC Neopixel blade, which is an important feature for several reasons.
Firstly, it makes it easier to store and transport the lightsaber, as the blade can be removed and packed away separately. This also allows for customization options, as users can swap out blades of different colours or lengths to suit their preferences.
Furthermore, the rechargeable battery with USB cord is a useful and environmentally responsible feature because it eliminates the need for disposable batteries.
The powerful and long-lasting 4000mAh 18650 3.7V battery provides hours of operation on a single charge.
The USB cord enables charging the battery with a computer, power bank, or other USB charging device simple.
Overall, the detachable mid-grade PC Neopixel blade and rechargeable battery with USB cable are important features that add value to the Starkiller Lightsabers.
Benefits of Owning a Starkiller Lightsaber
• Affordability of the Starkiller Lightsabers
When it comes to purchasing a high-quality lightsaber, affordability can often be a concern for many fans. However, the starkiller star wars offer a solution to this problem. These lightsabers are available at a more reasonable price than other lightsabers currently available in the market.
This makes them a perfect choice for people who want to add more lightsabers to their collection without spending a lot of money.
• Versatility of the Starkiller Lightsabers
The Starkiller Lightsabers are affordable and versatile, making them a suitable choice for beginners and seasoned collectors. If you're a beginner in collecting or a long-time enthusiast of the Star Wars series, these lightsabers provide various options that can be tailored to your liking.
With 11 interchangeable colours, the Xenopixel technology, and 20 custom sound fonts, you can personalize your Starkiller Lightsaber to your liking. Additionally, the detachable mid-grade PC Neopixel blade and the rechargeable battery with USB cable provide added convenience and ease of use.
Overall, the starkiller starwars have a number of advantages, ranging from their low cost to their adaptability, making them a fantastic choice for any Star Wars enthusiast wishing to possess a high-quality lightsaber.
Why Choose Starkiller Lightsabers from Artsabers?
If you've reached this we can assume you a die-hard Star Wars fan looking to add the Starkiller Sith to your collection? Look no further than Artsabers – a reputable online store for purchasing high-quality lightsabers.
Affordable Pricing: The Starkiller Lightsabers offer all the features you could want at a more affordable price than most lightsabers on the market.
Versatility: These lightsabers are suitable for both beginners and seasoned collectors, making them a versatile option for anyone looking to expand their collection.
Unique Design: The Starkiller Lightsabers feature Xenopixel technology, which includes 11 interchangeable colours and 20 custom sound fonts, allowing you to personalize your lightsaber to your liking.
High-Quality: The metal hilt and detachable mid-grade PC Neopixel blade ensure durability, while the rechargeable battery with USB cable and 16GB SD card provide convenience.
Reliable Source: Artsabers is a reliable source for purchasing Starkiller Lightsabers, offering a wide range of models and customization options for a personalized lightsaber experience.
So why wait? Visit their website today and add the Starkiller Lightsaber to your collection!
About Author