Now a day's survey management software is very important for all types of surveys. Customer surveys are considered to be a wider term for doing research on your audience in which you ask them about their interpretation of your services. They are one of the most valuable tools especially for small businesses to gain customer insights. They will help you in understanding customers' requirements, concerns, and valuable suggestions to improve your product. In short, they can provide a medium for you in which you can ask your customers for their views on issues that indicate how well or how badly your company is performing.
Researchers show that:
"93% of customers read online reviews before making any purchase via the internet".
So customer feedback and their online presence are extremely important for you to target new clients. Also, you can monitor customer satisfaction and respond to problems by evaluating your survey results and as a result, you can improve customer loyalty and protect revenue and profitability. By using customer surveys, you can easily identify in which areas you need to grow.
You can capitalize better options and with that, you can cultivate a very strong and positive relationship with your clientele. Requesting, analyzing, and implementing customer feedback is essential because it will improve your business and ensure customer satisfaction. Companies are using specially designed survey software for this purpose. As they can make surveys and analyze them at the same time.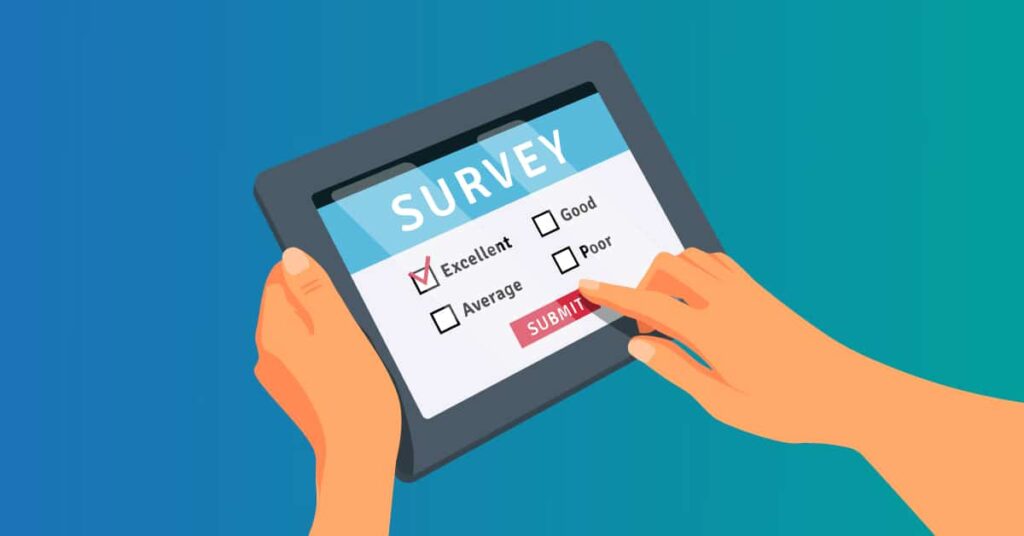 Bonus Tip
One of the most important points you need to understand before conducting a survey is knowing that customer feedback can be negative and positive and it is useful in either form. Both can help you in improving and optimizing your way of doing business. A positive one will help to get the much-needed reinforcement about your hard work and a negative one will help you make the service better. Sometimes even the feedback itself can suggest perfect solutions to a long-lasting problem so it's good in any way. It actually helps you in identifying user and market preferences and trends so that you can pinpoint or break down your next strategy in a much better way.
Accurate Evaluation
A survey management system will give you all the raw and true data evaluation about how you are doing in the market. These customer insights usually provide you with credible information about your product's market views and what your customers think about your product and brand. This data can not only be used for the betterment of the product but it can be shared with your team to set their morale.
You can easily share the data by using the option of feedback visibility in your survey management system and help your product team map out the better features for the clients on their own suggestions. It will also help your marketing team in designing the next strategy by having a better insight into your audience.
Bottom Line
It is an established fact that customer surveys are important and very beneficial for your business and to design them you have to use a survey management system that can create and evaluate your surveys. A survey management software will not only design the survey but will give you valuable insights about it in the form of visually understandable data analysis. With the influx of survey management software in the market, we have picked out a real gem of a survey management system that not only comes with all the necessary features but is pocket friendly too. You can have a look at it by visiting INLOGIC.COM. You just have to make sure to understand and utilize all the features and you will get to reap all the benefits of your surveys.
About Author