Sun, beach, waves, and sweat, oh my!  the price of such beautiful summer days. However, enjoying a wholesome backyard BBQ can be difficult when your bangs are stuck to your head or you have 10 lbs of hair on your neck collecting sweat.
Try these gorgeous hairstyles that will keep you cool this summer before going to the salon to get your 20 or 16-inch balayage extensions removed.
Braids
Braids are a great way to get every stray strand of hair tucked away. Is there anything more summer than a bikini combined with a flawless braided 'do?
Braided Box Braids

Braid your box braids
Pull your box braids into a sleek, elegant braid to change things up. This style appears complex and stylish, yet it's only a style inside a style. To maintain the style centered on the braids, tie them with transparent elastics. And, there's no shortage of colored hair extensions– we personally love dark brown balayage extensions for box braids.
Braided Ponytail For Summer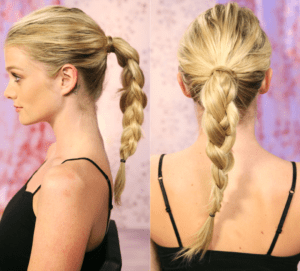 Braided ponytail
The secret to this look is to tie your hair into a ponytail first and then begin braiding. Throughout the day, your braid will remain tight and in place. You can pull out pieces on the side to create an effortless look or sweep it back with a styling cream.
P.S. If your hair isn't long enough, use a ponytail extension.
Chic Crown Braid Style

Messy crown braid
Try the crown braid style if you want to keep your long hair away from your face. Divide your hair into two sections, braid them, and wrap the braids around your head with bobby pins.
For short hair, this style may require a few bobby pins and a few minutes in the mirror, but once you've mastered it, you'll want to wear it all the time.
Pulled-Back Knotless Braids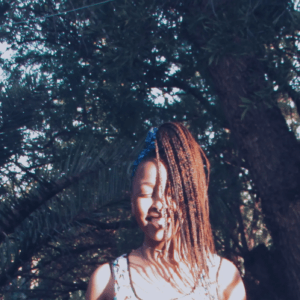 Pulled-back ponytail
Want to give your knotless box braids a little more oomph? Tying them back into a wrap-around ponytail provides the desired result while keeping your hair out of your face. This knotless box braids hairstyle looks rich and elegant with dark brown balayage hair extensions.
You may add some '90s flair by leaving one or two braids out or pulling your hair back in a sleek pulled-back ponytail style.
Buns
You'll want to keep a couple of extra hairbands on hand this summer because bun hairstyles will be your best friend when you want to keep the heat away. Always have a hair tie on hand to take your hair off your neck. BTW, you can achieve some of these bun styles with balayage one-piece hair extensions!
Low Slicked-Back Bun

Slick bun with balayage one-piece extensions
Using a styling cream, draw your hair back into a low pony to achieve this gorgeous bun. Then, twist your hair down and style it into the desired bun form. You can create a traditional bun or something more elaborate like this, which requires some knotting.
Since your hair will be slicked-back, you can use balayage one-piece hair extensions to achieve the summer style.
Space Buns

Space buns
Space buns are a staple because they're sleek and trendy with very little effort. They are perhaps the easiest hairdo out there. Simply create two little buns on both sides of your head and secure them with hair ties or bobby pins.
This style works great whether it's elegant or slightly messy, making it as flexible as possible. It works best with your hair parted down the center, but you may also get adventurous and position the buns anywhere you see fit.
Braided Bun

Braided bun with balayage one-piece extensions
This style gives your low effortless buns a little more oomph. Side-part your hair and braid it from the crown to the back. Then, tie the rest of your hair into a low bun. You can use a texturizing spray to give your hair a fuller look.
Ponytails
Ponytails are popular because they can be styled in various ways while being quite simple. You can achieve low ponytail hairstyles with 16-inch balayage extensions or longer ones with ponytail extensions.
Ponytail hairstyles look great on straight hair, but you can achieve more volume-packed ponytails if you have textured hair.
High Ponytail

High ponytail
Comb your hair back and fasten the elastic tightly for the ultimate high ponytail style. Incorporate blonde or real blonde hair ponytail extensions wrap around to create a perfect wrap-around ponytail style.
Low Wrap-Around Ponytail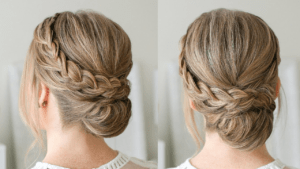 Low wrap-around ponytail
This wrap-around ponytail looks great on second and third-day hair because it highlights natural texture and remaining curls. For this look, you can use balayage one-piece hair extensions to achieve length and volume or weft extensions for a seamless result.
Up-Dos
Summer is perfect for weddings and anything formal, but you really don't want to spend an hour with your heat-styling tools– it'll be hot already! Up-dos are a great way to beat the heat while still looking chic and formal!
Retro Chignon With A Clip

The retro chignon look
This is a traditional French twist with a spin. Secure one side with a few bobby pins. Then, take the opposite side of your hair and spin it over the bobby pins. You'd bobby pin the pieces in a typical French Twist, but with the retro chignon, you can use claw clips you have in your collection.
Styling Tip: Tuck any short pieces with bobby pins for a polished look, or leave them to frame your face!
Twisted Up-Do For Short Hair

Twisted updo for short hair
This updo looks great while needing no effort; it is the perfect style to embrace your short hair during the summer. You don't need to add any 16-inch balayage extensions. Using an elastic, pull your hair back into a ponytail, then create a gap at the bottom to slide the ponytail through and twist the hair.
Go the extra mile and conceal the hair tie with an accessory or a satin hair ribbon.
Conclusion
Beat the heat and create new memories during the summer BBQs with the aforementioned hairstyles. All these hairstyles will look gorgeous with or without balayage one-piece hair extensions or dark brown balayage extensions!
Look for salons that carry Halo Couture hair extensions to add a splash of balayage color to your hair. Halo Couture is known for its gorgeous remy balayage tape in hair extensions and top-quality hair extensions that blend seamlessly with your natural hair!
Also read : What Makes The Bridal Bedding The Best Gift For Wedding?
About Author